Check it out! SolidSurface.com launched a new website! One of the primary goals of the new site was to enhance the overall experience for visitors searching for solid surface sheet material and related products. To further our goal of an improved customer experience, we're also very excited to announce our new interactive custom bathroom vanity top designer. The look and feel of the new website might be different, yet it boasts all the same great products. Explore the many new features to enrich your shopping and educational experience!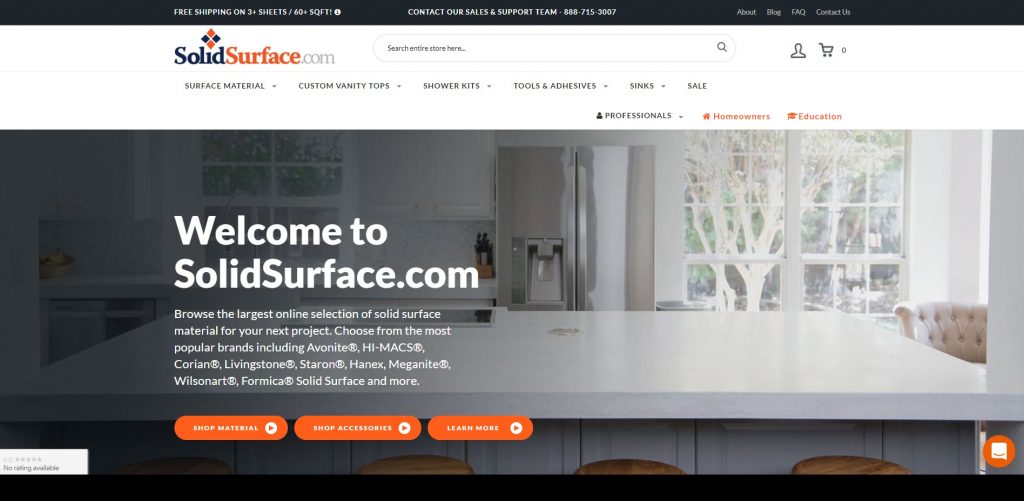 Since there is so much to explore, we thought it would be helpful to highlight some of the most important, time-saving enhancements, such as:

The new experience of sheet material;
Intelligent material recommendations;
A visual custom vanity top design tool;
Smart search capabilities; and
Advanced account tools for business customers – coming soon.
There is something for everyone on this site, whether you are a DIY homeowner, a designer, or professional contractor or remodeler.

Continue reading