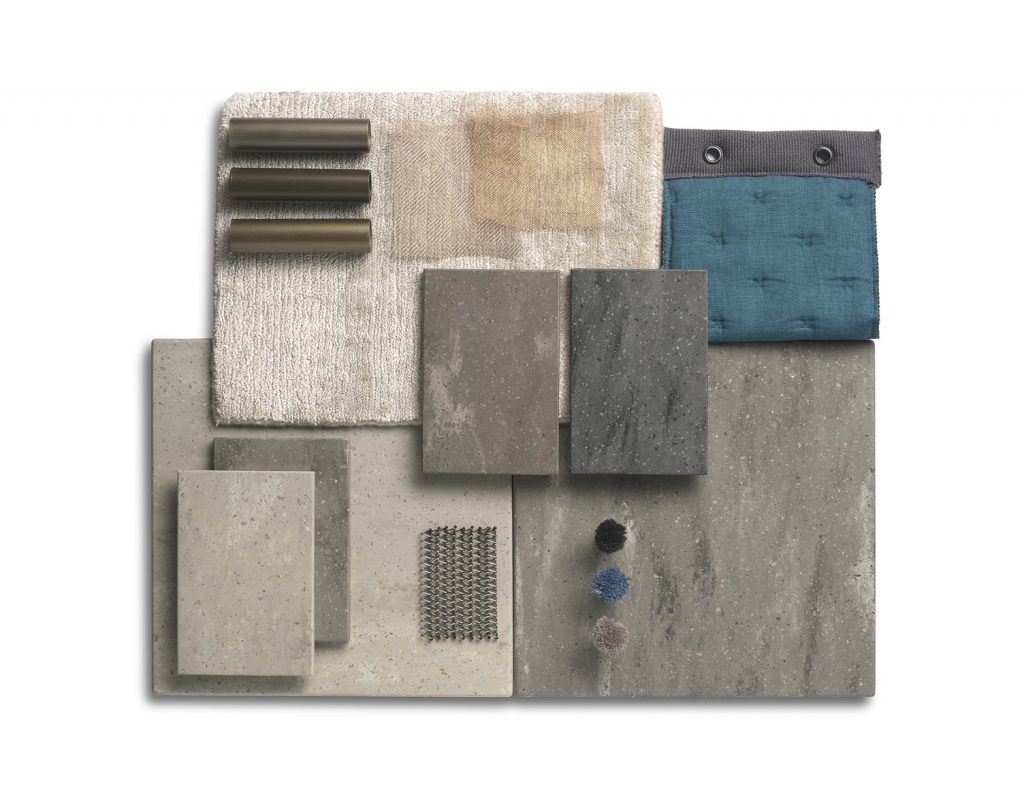 Corian® Design, in its largest launch to date, recently revealed 15 gorgeous new colors of Corian solid surface for both interior and architectural applications. With aesthetics inspired by nature, these collections more than stimulate imaginative, artistic new design ideas. The 15 new colors of Corian® solid surface are members of five new collections: Aggregate, Terrazzo, Linear, Nuwood, and Onyx, along with two new Solid colors. With these collections, Corian® Design has introduced a vibrant and trendy palette for consumers, designers and architects to re-imagine spaces that express their own design tastes.
In keeping with the Corian® Design "Make Your Space™" innovative direction, the vision of these new aesthetics comes from a diverse range of areas–from the beauty of a forest to mid-century modern design to translucent stone to industrial decor. Let's take a deeper look into these striking collections.
The AGGREGATE Collection
The Aggregate is a collection of four colors embodying an industrial aesthetic with a look that is modern, yet enduring. It was created to complement the colors of Corian® solid surface in the Concrete line. The four new colors within this collection are: quiet Neutral Aggregate, light gray Ash Aggregate, toned taupe Weathered Aggregate and near-black Carbon Aggregate.
The TERRAZZO Collection
The Terrazzo collection speaks to a mid-century modern aesthetic. Three new colors of Corian® combine timeless backgrounds with angular elements of white, gray, and black: Domino Terrazzo features a white Continue reading →